Ask your question directly to Dr Tathed's team
Send query for a genuine homeopathy opinion. We have answered over a million people.
Online Homeopathy Consultation on a phone call or WhatsApp video call, by prior appointment is Available.
Homeopathy Medicines can be delivered to your doorstep.
Trusted By Over 40,123+ Patients, Worldwide. Since 1996.
Dr. Tathed's homeopathic clinic is one of the most reputed, respected, and trusted homeopathy centres in Pune. Run by Dr. Girish Tathed, the clinic uses the alternative medicine of homeopathy for treating a range of different diseases and disorders in a gentle and efficient manner without any side effects. The acclaimed homeopathy doctor in Pune provides end-to-end treatments to his patients in a comfortable spa-like clinic designed to maintain high standards of quality.
From cancer and kidney disorders to skin diseases and brain disorders, Dr. Tathed provides wholesome treatments to a variety of different diseases with the precision and care of homeopathy.
Start Your Journey of Happiness and Health Today!
Start Your Journey of Happiness and Health Today!
Homeopathy Doctor in Pune- Dr. Tathed expert, research-based treatments for major diseases. Click the following links for extensive information.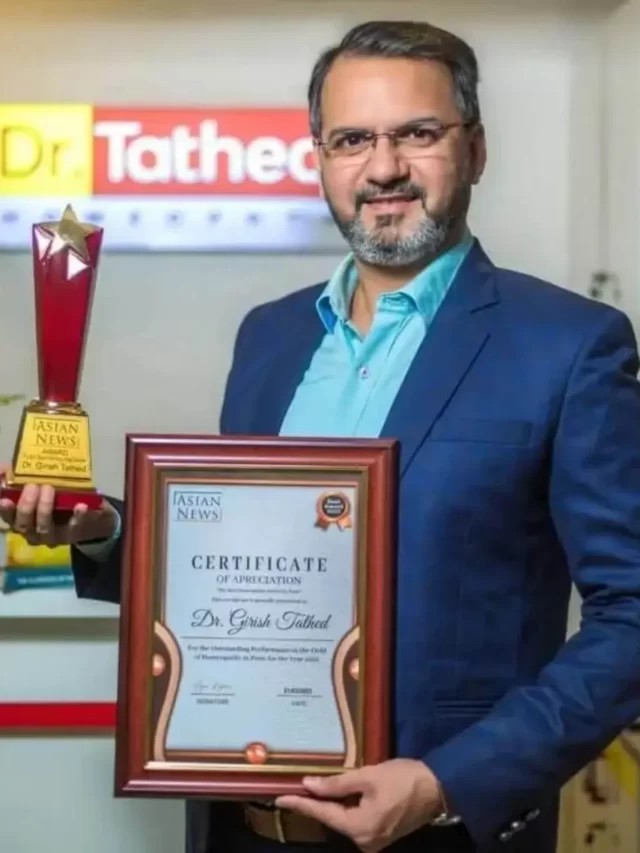 Dr. Tathed's Homeopathy | #1 Homeopathy Doctor in Pune
Dr. Girish Tathed is an award-winning homeopathy doctor in Pune with an experience of more than two decades in the industry. Over the course of several years, Dr. Tathed has helped several patients recover from a plethora of different diseases and made them lead healthy lives. With an interest in homeopathy since his school days, Dr. Girish Tathed has always been passionate about alternative medicine and its efficiency in the healthcare sector.
He is also an active and vocal advocate of homeopathy with the intention of spreading awareness about its benefits and inspiring the younger generations to practice the same.
Along with treating his patients with suitable diagnoses, medicines, and treatments, the homeopathy doctor in Pune gives a lot of importance to being a good listener and companion to his patients. Especially while dealing with cases that involve mental disorders and trauma, Dr. Tathed ensures that his patients have someone to confide in and talk to, ultimately tending to their mental well-being. For his expertise in the domain and the results achieved over multiple decades, Dr. Tathed has won the Best Homeopathy Doctor award from Asian News. Visit the link below to see noteworthy mentions by leading media houses.
Why Dr. Tathed's Homeopathy Clinic?
Fill out the form below and we will contact you during our working hours.
Latest Post by Dr. Tathed
How to Keep Your Hair Healthy During the Monsoon Season...
Read More